Concrete block fridge magnet
Fridge magnets become extremely relevant when they are used in clever ways. Take this concrete block fridge magnet, this would be ideal advertising for:
Architects
Building companies
Brick companies
Quantity surveyor companies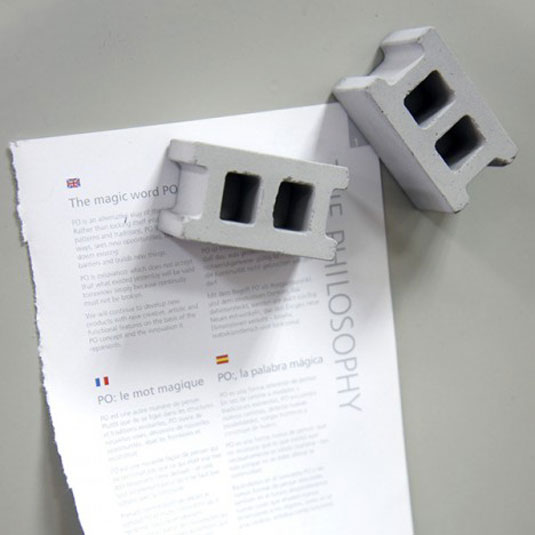 Industry safety fridge magnets
By using fridge magnets in the workplace they could assist in safety training.   A magnet on the fridge at a building site would be a unique reminder to staff.